The aluminium Falcon BR 7 wins Best of Boats Award 2018 in its category
30.11.2018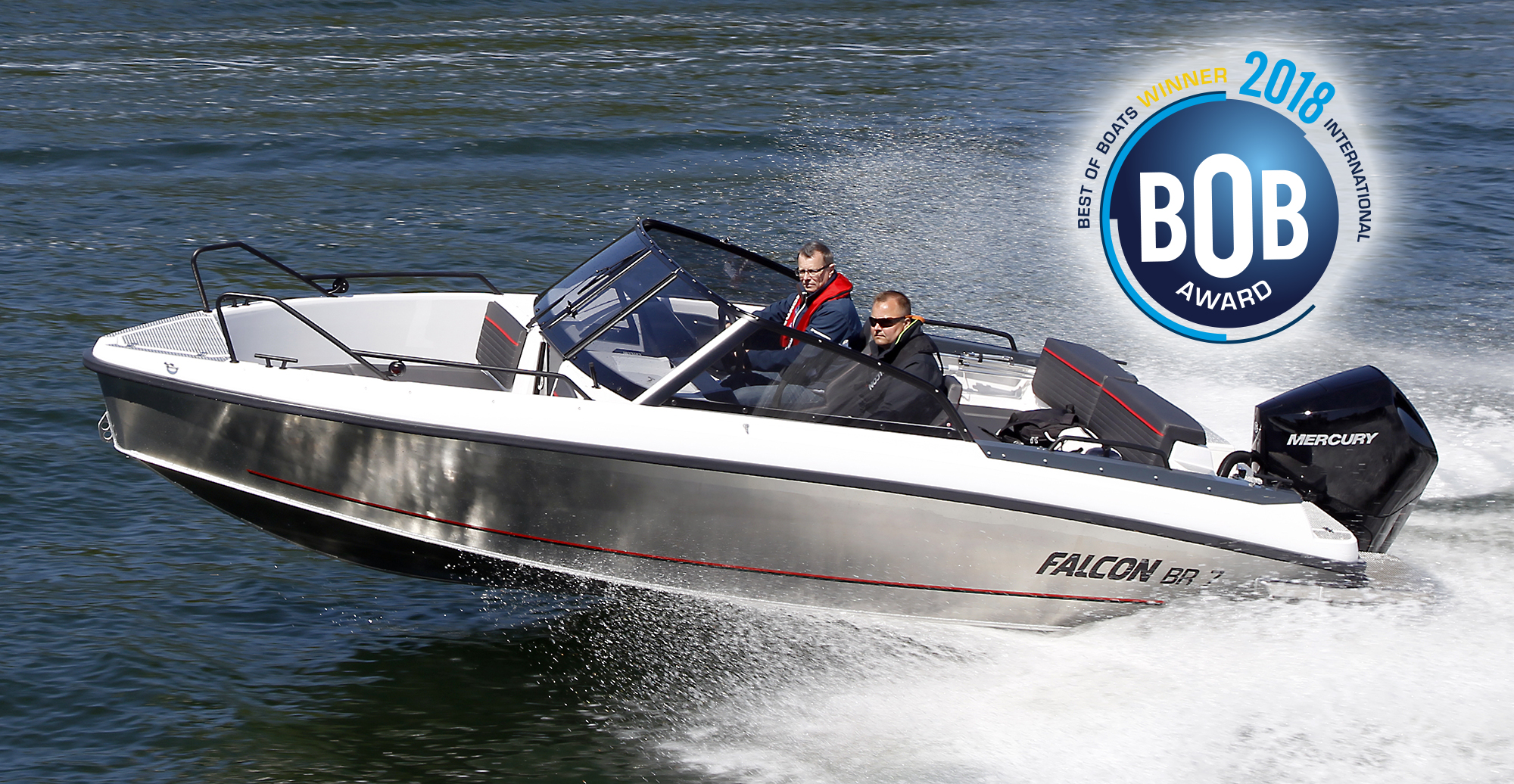 Ten months ago, Bella Boats launched the Falcon range of aluminium boats. On 29 November at this year's Boat & Fun Berlin, the Falcon BR 7 was announced as Europe's number one in the Best for Beginners category of the international Best of Boats Awards 2018.
The Best Of Boats Awards (BOB) are given by a jury consisting of 18 boating journalists from 15 European countries who choose Europe's best boats in five separate categories. The BOB Awards have become one of Europe's most prestigious prizes owing to their international scope, breadth and professionalism.
The Finnish boat of the year in the competition was the BR 7, from Bella Boats' new Falcon range of aluminium boats, that won the Best for Beginners category. The Falcon took victory on account of its handling characteristics, providing a safe yet exciting ride, its versatile deck space and excellent price-quality ratio.
Falcon is Bella Boats' new brand and range of aluminium boats, which have been on the market for just 10 months on an axis between Rovaniemi and Sydney. The Falcon range has already been a commercial success and has contributed to an 80% growth in Bella Boats' domestic sales.
Bella Boats has been manufacturing boats for almost 50 years. The boats are made in Finland at four factories, and about 75% of production is exported. The company has four brands: Bella, Flipper, Aquador and Falcon.
Read more: http://bit.ly/Falcon-BOB-2018-news and https://www.bestofboats.com/award-2018/
Pictures: http://bit.ly/Falcon-BOB-2018
For more information:
Ari Kuikka, Sales Director
Bella Boats Oy
Tel. +358 40 868 1200
ari.kuikka@bellaboats.fi
Bella-Veneet Oy has been sold to Nimbus Boats Sweden AB »
« Premiere der neuen Falcon-Aluminiumboote auf der Vene18Båt!